©Copyright 2005 Shannon and Claire Juhnke

*This site is made and maintained by Shannon and Claire Juhnke. Please ask for consent before using any of the pictures or information from this site* Thank you! 

Updated April 2019

Welcome to King's Court Rabbitry!

Now Located in Lincoln, Nebraska, King's Court Rabbitry specializes in Netherland Dwarfs in the Rew and Shaded varieties. I have Holland Lops in tort, black, siamese sable, sable point and seal. 

I strive to raise the best quality rabbits possible for ARBA showing. I frequently have show, breeding 

and pet stock available for sale. Available rabbits will be on the For Sale page, or email me. I do not update my site often. Thanks for stopping by!

*SORRY, I DO NOT SHIP*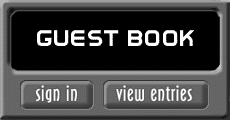 Member​ :

ARBA

ANDRC • HLRSC